Established in 2011 with a focus on cleaning , disinfection & pest control services for all industries. MasterClean has successfully developed into one of the Hygiene Solution Leader in Hong Kong.
With 500+ employees in HK, we assure quick response to satisfy customer needs.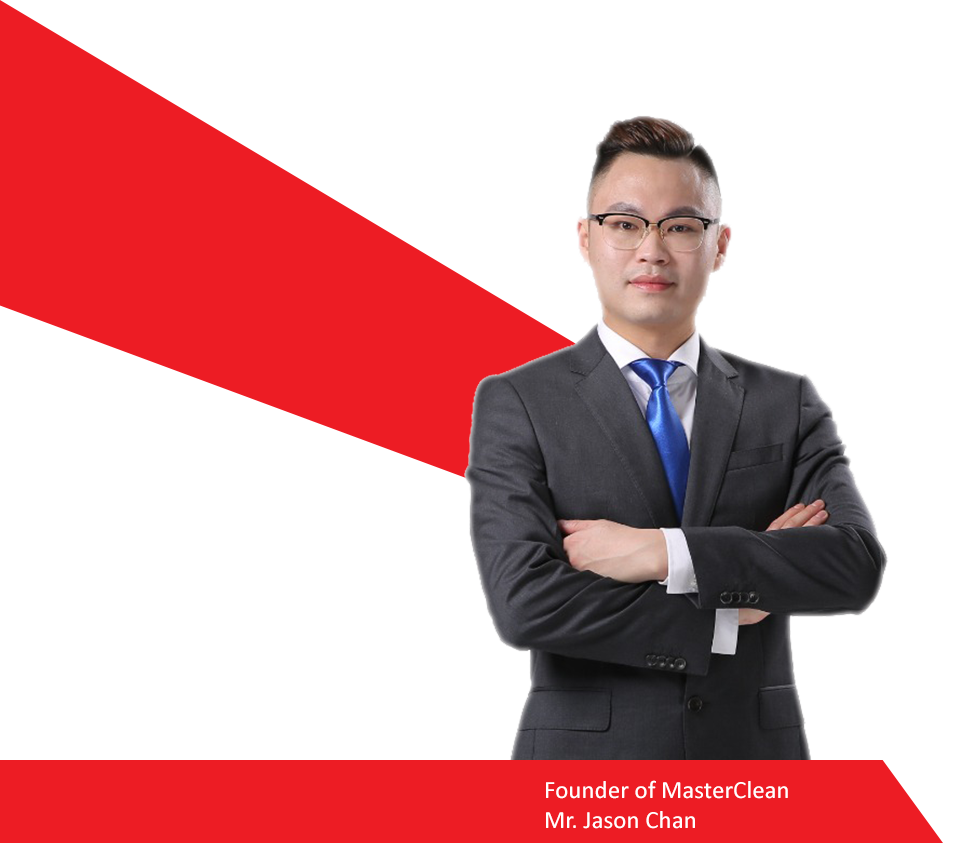 We all have equal opportunities to make extraordinary achievements.
We all have equal opportunities to make extraordinary achievements.
I believe, we all have equal opportunities to make extraordinary achievements. As a member of the society, like most of the others, I worked hard to find and grow MasterClean. MasterClean is now one of the leading hygiene solution companies in Hong Kong, which provides equal opportunities of life and growth for people in Hong Kong.
In the family of MasterClean, we support and encourage each other by giving equal opportunities. We commit to providing the professional and quality services for customers 'satisfaction and recognition. We believe in hard works and sincerity to lead us to our goals and achievements.
With the united and professional teams, I believe that MasterClean continues to provide quality services for customers and the society. We care for you. We achieve as one.
What is our Total Hygiene Solution?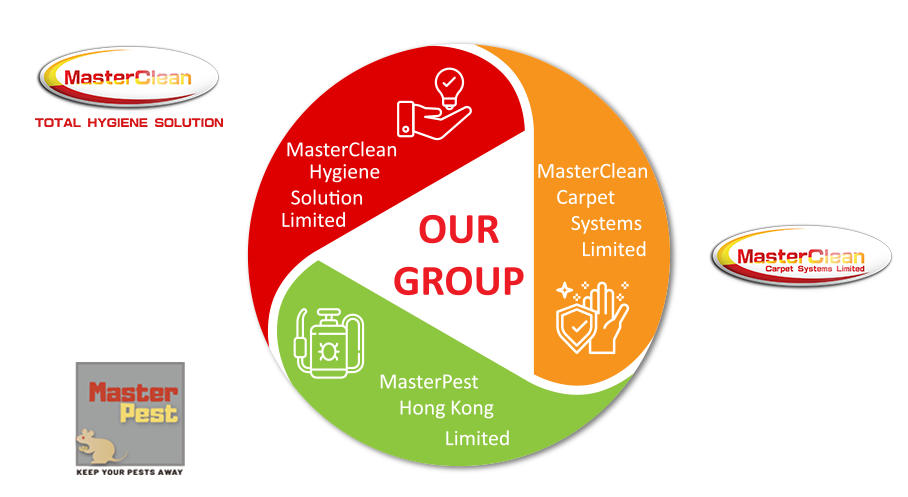 At MasterClean Group, We offer various services, like cleaning service, disinfection, integrated pest control service and products ( air purifiers, different hygienic innovations products, etc.) to meet the needs of the customer. We concentrate on ensuring that our hygienic solutions meet your budget requirements. With a Quality with no doubt.
What is ISO Certification?
ISO certification is a seal of approval from a third-party body that a company runs to one of the international standards developed and published by the International Organization for Standardization (ISO).
The ISO are an independent, non-governmental international organization who brings together experts to share knowledge and develop international standards to ensure the quality, safety, and efficiency of products, services, and systems, to support innovations and provide solutions to global challenges.
Why MasterClean need certified for ISO?
In accordance with ISO certification, shows our customers that MasterClean have a well-run business that has perfect structure, is stable, high quality and ready for growth. It also proved that MasterClean take a good care of the social responsibility for environmental protection and the health of employees.
ISO results in greater credibility of MasterClean are proving our service commitment to achieving objectives, increasing the customer confidence in our product or service.
In accordance with the objectives of the association, MasterClean has been committed to promote the interests and general welfare of the hygiene, cleanliness, disinfection, indoor air quality (IAQ) and pest control industry while continually raising the standard of service through training and education. In addition, MasterClean has been active to receive consultation from association and the regulatory departments on standards of practice and safety.
Provided with the exchanged information and views from as follow different kinds of associations and interested parties, MasterClean is also encouraged to establish and maintain high standards of competence, knowledge, and performance so as to promote public a broader understanding and acceptance of the hygiene and environment industry as indispensable to the health, comfort, safety and convenience of the public.
In 2021, MasterClean wins the Award of "Ethical Companies 2021" by Smart B TV Media for its ethical management of providing equal employment opportunities and green solutions for different customers.
This award is recognized by different businesses and industries in Hong Kong. It is aimed at recognizing those companies that help build a peaceful society by providing equal opportunity for people and protecting the disadvantaged.
The Asia's Most Valuable Brand Awards (AMVB) by MythFocus is one of the most notable and recognized business awards, which is aimed at highlighting pioneering achievement and success.
In 2021, MasterClean wins the "Most Prominent Cleaning Service Of The Year" Award for its professional and recognized hygiene solutions.
Do you need an hygiene solution for your business or home?